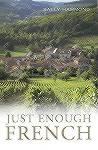 $10.00
AUD
Category: Travel
When Sally Hammond and her husband Gordon decided to spend a month in France, they were determined to make contact with rural France and its people. Rather than cocooning themselves in a campervan, they stayed with French families, shopped in the local markets and travelled deep into the heart of France . ...Show more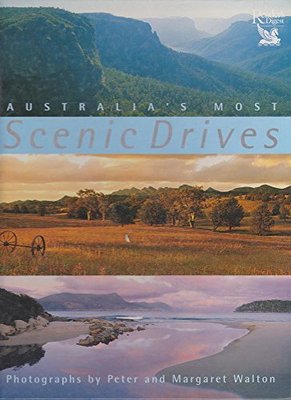 $18.00
AUD
Category: Travel
The road tours are especially selected to show you the most beautiful scenery along our highways and byways- whether you are out for a Sunday drive near to home or going on a holiday furter afield. The book has more than sixty drives to choose from-sparkling beaches and broad bays, primeval rainforest a nd rushing rivers, spectaculat mountains and placid lakes, awe-inspiring outback scenery. It is the complete companion to touring, with more than 1200 places of interest, including hundreds of lookout points, described and linked by numbers to special touring maps. ...Show more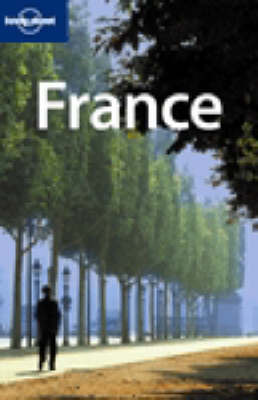 $9.00
AUD
Category: Travel | Series: Lonely Planet Country Guide
Provides information on France - where to stay, eat and be entertained. This book also features information on gourmet self-catering, and a food chapter that serves up the cuisine culture, food history and recipes.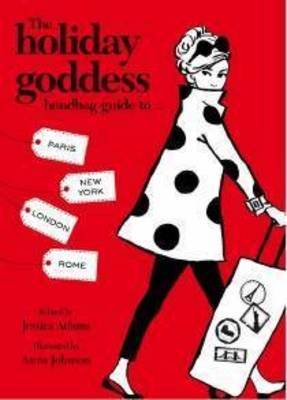 $13.00
AUD
Category: Travel
Like a trusted and impossibly cool girlfriend you rely on to inspire and surprise you, The Holiday Goddess Handbag Guide reveals the secrets of what women really want to know about four of the world's most fabulous cities: Paris, London, New York and Rome. Born in a handbag from scribbled tips shared be tween holiday goddesses whose work, love and life adventures scattered them all over the globe, it will take you where few women have been before. Release your inner goddess as you follow Audrey Hepburn's footsteps in Rome, delve into the secret diaries of shopoholics in New York, learn 'chiconomical secrets' in Paris, where to love the nightlife in London, and how to find to-die-for shoes, lustworthy cult local brands, the best vintage markets, heavenly spas or sanctuaries to escape the hustle and bustle, the most original art, the best live music, where to eat, love, and eat some more. Elegantly packaged in red linen, it's as irresistibly chic as a designer handbag and ten times more useful - the must-have accessory for goddesses who love to travel or just enjoy dreaming about it. ...Show more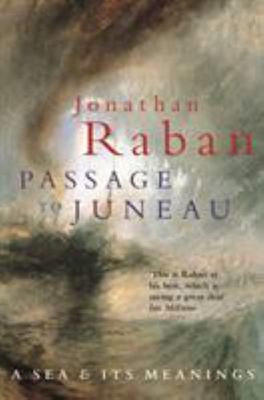 $10.00
AUD
Category: Travel
With the same rigorous observation (natural and social), invigorating stylishness, and encyclopedic learning that he brought to his National Book Award-winning Bad Land, Jonathan Raban conducts readers along the Inside Passage from Seattle to Juneau. The physical distance is 1,000 miles of difficult-and often treacherous-water, which Raban navigates solo in a 35-foot sailboat. But Passage to Juneau also traverses a gulf of centuries and cultures: the immeasurable divide between the Northwest's Indians and its first European explorers-- between its embattled fishermen and loggers and its pampered new class. Along the way, Raban offers captivating discourses on art, philosophy, and navigation and an unsparing narrative of personal loss. ...Show more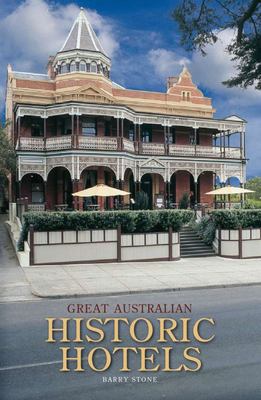 $15.00
AUD
Category: Travel
On Christmas Eve in 1882, an impromptu game of cricket was organised between the touring English Cricket team and a local side in the grounds of Rupertswood, a 50-room Italianate mansion in Sunbury, a 30-minute drive north of Melbourne. At dinner that night Rupertswood's owner, Lady Janet Clark, marked the visitors' victory by presenting the English captain, Ivo Bligh, with a tiny urn that contained the charred remains of a set of bails. Thus the legend of the Ashes, Australia's sporting Holy Grail, was born. In Great Australian Historic Hotels, each hotel provides its own tantalising insight into the development of our nation as seen from its windows, porches and balconies. From the tragic immigration tales of Q Station to the mining of oil shale by the Glen Davis Hotel in NSW's Capertee Valley; from the political skulduggery at the Hyatt Hotel Canberra to the viticulture of Padthaway Homestead; from the expansion of the Swan River Colony near Faversham House to the Victorian Gold Rush alongside Freeman on Ford. These hotels have seen it all, and they have rather a lot to say in the most salubrious of settings. We journey to every state in the nation, sometimes to the hotels we all know or think we know - like the Windsor in Melbourne - but most often to places we've never heard of. Places like North Bundaleer and Foxhunters Return, Poltalloch Station and Schouten House, hotels selected not for their glitz factor or their star ratings necessarily, but for their ability to tell a story. Their story and ours, too. ...Show more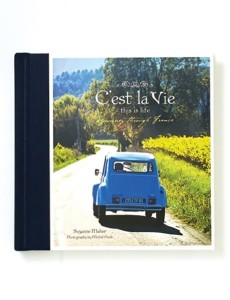 $13.00
AUD
Category: Travel
Elegant, wise and beautiful, with words from the most interesting writers and poets in France, C'est la Vie has been refreshed in a smaller size and will transport you straight to France. Featuring wonderful images by renowned Parisian photographer Michel Fraile.