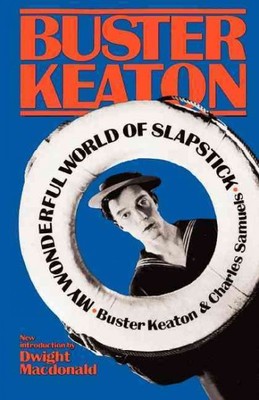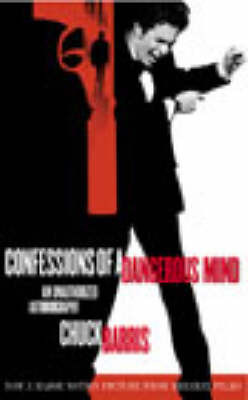 $8.50
AUD
Category: Theatre
What most people don't know is that Chuck Barris spent close to two decades as a decorated covert assassin for the CIA, claiming to have killed over thirty people. This is Chuck Barris' autobiography - the tale of a wildly flamboyant 1970s television producer of innovative game shows such as "The Gong S how" and "The Dating Game". ...Show more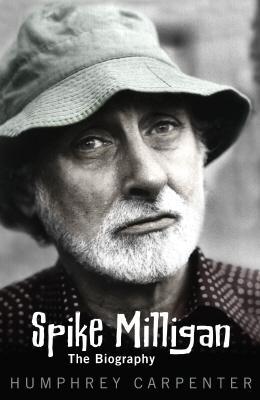 $12.00
AUD
Category: Theatre
Spike Milligan was one of Britain's best-loved comics as well as one of the most original. In this reassessment of Spike's life and career, biographer Humphrey Carpenter has - through copious research and access to many of those closest to the great man - unearthed a character who could be as difficult and contradictory as he was generous and talented. The creator of The Goons was to influence a whole generation of comics, yet was never to feel fully valued. His periods of depression were matched by periods of high creativity - there were poems, novels, volumes of biography, as well as a television series and a one-man show as Spike searched for his best means of expression. There was also, as revealed here, his inveterate womanising. Married three times and with four children to whom he was devoted, two illegitimate children were to remain barely acknowledged. ...Show more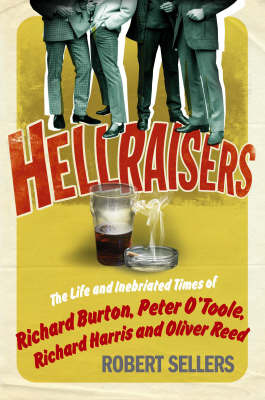 $16.00
AUD
Category: Theatre
This highly entertaining biography of four charismatic and much loved actors follows them through five decades of boozing, brawling and braggadocio.At their career peaks, these four controversial actors had the whole world at their feet and lived through some of the wildest exploits Hollywood has ever s een. But all that fame had a price; Richard Burton's liver was shot by the time he was 50, Richard Harris's film career stalled for over a decade. Peter O'Toole's drinking almost put him in the grave before his 43rd birthday, and Oliver Reed ended up dying prematurely. This is the story of four of the greatest thespian boozers who ever walked - or staggered - off a film set into a pub. It's a story of drunken binges of near biblical proportions, parties and orgies, broken marriages, drugs, riots and wanton sexual conquests. And yet these piss-artists were seemingly immune from the law. They got away with it because of their extraordinary acting talent and because the public loved them. They were truly the last of a breed, the last of the movie hellraisers. From the hardcover edition. First published 2008 ...Show more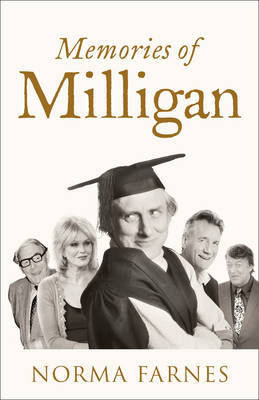 $15.00
AUD
Category: Theatre
An arresting collection of interviews, collated by Norma Farnes, Spike Milligan's close friend and longstanding agent, bringing to life the late, great Milligan in all his various guises. Heralded as brilliant and difficult in equal measure, Spike Milligan is one of the most prolific and mould-breaking writers of the twentieth century. Fantastically funny and incredibly talented, on his death in 2002, Spike left behind him one of the most diverse legacies in British entertainment history. Creative, inspirational, and at times doggedly loyal, yet famously tempestuous and fickle, Spike was many things to many people. In Memories of Milligan, Norma Farnes sets out to interview those who knew him best, amassing an array of personal memories from fellow performers and comedians, long time friends and former girlfriends. Compiled of intimate stories, small exchanges and habits that go into making up a relationship, be it personal or professional, Memories of Milligan captures another side to the performer's well-known public persona, to build a complete picture of one of the greatest British comic writers to date. Ranging from interviews with fellow comedian Barry Humphries, scriptwriters Galton and Simpson, director Jonathan Miller, stalwart presenters Michael Palin and Terry Wogan, to comic geniuses such as Eric Sykes and producer George Martin, this original book encapsulates a moving portrait of a man who is synonymous with a unique era in post-war entertainment. ...Show more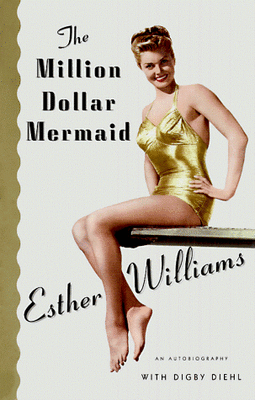 $20.00
AUD
Category: Theatre
Not since David Niven wrote the bestselling The Moon's a Balloon and its sequel Bring on the Empty Horses has one of Hollywood's great stars written with such genuine wit and candor about what it was like to work in the movie factories where actors were pampered and coddled, yet expected to work with out complaint for long, hard hours what it was like to be young and sexy and to be turned into an object of desire for millions of moviegoers what it was like to live in a world of almost total unreality, yet be expected to go about the business of finding a mate and raising a family, and avoiding personal scandal at all costs. Now, for the hundreds of thousands of people who read and loved both of Niven's books, comes Esther Williams's wonderfully witty, fresh, and frank autobiography, all about an eighteen-year-old girl who reluctantly answers the siren call of MGM -- at the time, the most powerful and prestigious movie studio in the world -- and who soon finds herself launched on a career that will last more than twenty years, during which time she will help to create a genre of film that seems almost unimaginable today, yet which still holds all its original freshness and fascination, and who becomes during those years one of the world's top box office stars. Williams calls MGM her "university," and the education she got there was one in how to project glamour and femininity, how to make yourself desirable while always, always playing the lady. No one who were through that university has ever written before with such absolute candor about what it was really like -- the affairs, the gossip, the tricks of the trade, the competition, the deals, the fights, and the methods the studios had for keeping their stars in line. With a sharp mind and a rapier wit, Esther Williams brings to life those times and those bigger-than-life people, telling her stories with respect, yet with clear-eyed candor. Filled with behind-the-scenes gossip and tales of real life in a fantasy world, The Million Dollar Mermaid is the book legions of film fans have been waiting for. ...Show more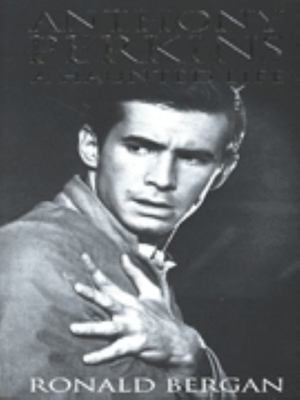 $13.00
AUD
Category: Theatre
This is the biography of Anthony Perkins, best known for his role as Norman Bates in Psycho. Like his infamous character, Perkins was a loner with a fear of women stemming from his dominant mother, and most of his life was a struggle; but he is also revealed as a charming and talented man.
$14.50
AUD
Category: Theatre
What did Basil Fawlty fail to avoid mentioning? Why did Sybil keep snagging her cardies? Where was Polly on the night of the great wedding anniversary disaster? And what is the Spanish word for "donkey"? The answer to all these questions can be found in this, the complete and unexpurgated scripts of Fawlty Towers--the most celebrated "Brit-com" of all time, and the show was voted the top UK television series ever by the British Film Institute. The snobbish, manic Basil . . . his over-coiffeured, domineering wife Sybil . . . the hopeless but ever-hopeful waiter Manuel . . . the calm and capable Polly . . . and of course the steady stream of abused guests--all live again in the pages of The Complete Fawlty Towers. Gahan Wilson in the New York Times has called John Cleese "arguably one of the funniest people now living." And as one British periodical (Literary Review) put it, the book is "superbly well written. If you're on a bus and can't see Basil Fawlty thrashing his car with a large branch, it is some compensation to read it happening." Or as one anonymous fan put it online: "Yes, it's all here, all the comedy, the frustration, the dead body, even the rat." ...Show more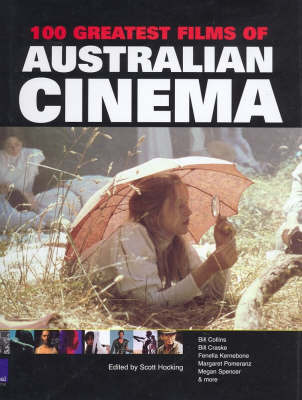 $25.00
AUD
Category: Theatre
From indigenous issues and rites of passage, to sexual repression,mateship, larrikins and more, Australian films provide a cultural snapshot of our sunburnt country, as seen through the lenses of some of the worlds finest filmmakers.