$9.50
AUD
Category: Religion
Sir James George Frazer (1854-1941) is rightly regarded as one of the founders of modern anthropology. The Golden Bough, his masterpiece, appeared in twelve volumes between 1890 and 1915. This volume is the author's own abridgement of his great work, and was first published in 1922. Remarkable for its v ast assembly of facts and its charm of presentation, it offers the thesis that man progresses from magic through religious belief to scientific thought. It discusses fertility rites, human sacrifice, the dying god, the scapegoat and many other symbols and practices which have influenced a whole generation of 20th century writers, including D.H. Lawrence, Ezra Pound and T.S. Eliot. ...Show more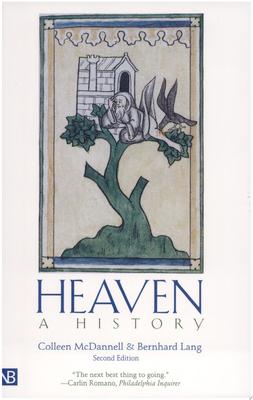 $12.50
AUD
Category: Religion | Series: Nota Bene Ser.
What do Christians believe they will experience after a virtuous life? What will an eternity in the hereafter be like? In this copiously illustrated, lively book, Colleen McDannell and Bernhard Lang describe and interpret the ways in which believers?from biblical authors to medieval mystics, from Jesus to present-day religious thinkers?have pictured Heaven, not just in doctrine but also in poetry, art, literature, and popular culture. In so doing, they shed new light on both the private and public dimensions of western culture. This second edition includes a substantial new preface relating the book to changing views of life after death in the new century. Praise for the earlier edition: ?[A] fascinating new study. . . . It is a rich and provocative subject and the authors use it as a springboard from which to examine shifting attitudes toward man and God, within the Judeo-Christian tradition.??Michiko Kakutani, New York Times ?The next best thing to going.??Carlin Romano, Philadelphia Inquirer ?Heaven: A History offers a whistlestop tour, thoroughly researched and engagingly written, of the extraordinary things Christians and others have believed about life after death. . . . A compendium of fascinating finds from the past.??John Barton, London Review of Books ?A fascinating survey of Western culture and a delightful tour of the histories of art, literature and theology.??Christian Century ?Heaven: A History provides a rich opportunity for theological reflection. This book can help in constructing a language for the hereafter that will encourage the best hopes of the living and, heaven knows, perhaps guide the reader to a vision of eternal bliss.??St. Anthony Messenger ]]> ...Show more
$11.00
AUD
Category: Christianity
Rob Morgan's inimitable style will help people reacquaint themselves with the hymns of the faithful. His goal is to keep these traditional hymns vital and meaningful to all generations.Don't look for a dry recounting of boring stories. These devotional-style stories show the emotion and drama behind the hymns of faith that have changed many lives throughout history -- the people whose faith led them to write these wonderful hymns and the people whose faith was affected by reading, hearing, and singing the songs. Designed to be personally reflective, these stories speak to your soul and add depth and meaning as you worship God through song.FEATURES: Includes words and music to each hymnSpecial softcover, french flap cover designIvory paper with brown inkJagged-edge paper, giving it a classic feelComplete with hymn indexUse for devotionals, teaching illustrations, introductory remarks for song leaders and music ministers ...Show more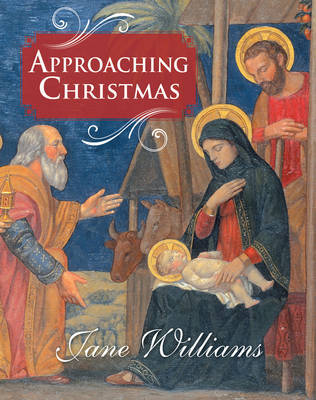 $9.00
AUD
Category: Christianity
This beautiful and thoughtful companion to the season of Advent and Christmas encourages readers to explore the true meaning of the festive season through a combination of reflections, quotations and classic images. The chapters focus on objects and activities we all associate with Christmas - such as m aking lists, decorations, gifts, Christmas trees, music, food and family - as well as special days such as Christmas Eve and Epiphany. In each section, the author brings together personal experience, Christmas traditions, spiritual reflection and quotations from scripture and other writings through the ages. The result is an imaginative and stimulating exploration of the riches of this season - illustrated throughout with colour reproductions of classic Christmas-themed paintings. ...Show more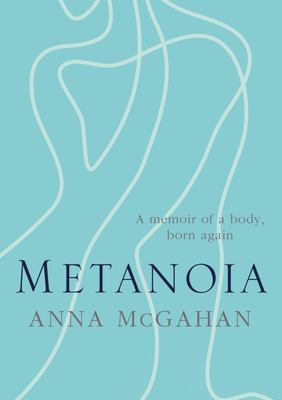 $15.00
AUD
Category: Christianity
Perhaps we have done to our bodies what we have so long done to God? We have let vessels of peace be used as rubbish bins, weapons and punching bags. We have asked them to conform to our image. The image we find the most desirable. We have vanquished their significance, until finally, they have no power at all. By the age of 23, Anna McGahan was wrestling with the rest of the world for ownership of her femininity, sexuality and physicality. As a young actor suddenly thrust into the spotlight as a poster girl for sexual liberation – intent on exploring New Age spirituality, the next relationship and the wildest high – her path continuously pointed her to chaos, consumption and isolation. Until she met God. In this memoir, Anna shares the story of reconciling with her body, mapping its journey from a cheapened product in a marketplace to a vessel of astonishing worth. This is a deeply personal and radical story, of a body rescued, redeemed and set free. Of holy pain and undeserved healing. Of a life completely and irrevocably changed. ...Show more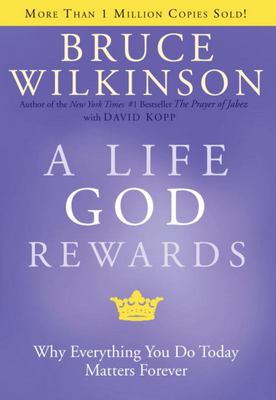 $6.00
AUD
Category: Christianity | Series: Breakthrough Ser.
In this book, you're going to discover that God's son Jesus revealed a direct link between what you do today and what you will experience after you die. Astoundingly, the majority of spiritual seekers around the world -- including millions who follow Jesus -- seem to have missed what He said. Could you be one? If so, your picture of the future is missing about a billion stars. Author Bruce Wilkinson shows you what Jesus said about God's plan to reward you in eternity for what you do for Him today. What you'll discover will unlock the mystery of God's power, plan and will for your life. And you'll begin to live with the unshakable certainty that what you do today matters ... forever Are You Looking at Eternity through a Keyhole? In the little book you're holding, you're going to discover that Jesus revealed a direct link between what you do today and what you will experience after you die. Astoundingly, the majority of spiritual seekers around the world--including millions who follow Jesus--seem to have missed what He said. Could you be one? If so, your picture of the future is missing about a billion stars. In this stirring follow-up to his bestsellers The Prayer of Jabez and Secrets of the Vine, Bruce Wilkinson shows you what Jesus said about God's plan to reward you in eternity for what you do for Him today. What you'll discover will unlock the power and potential of your life, starting now. And you'll begin to live with the unshakable certainty that what you do today matters...forever ...Show more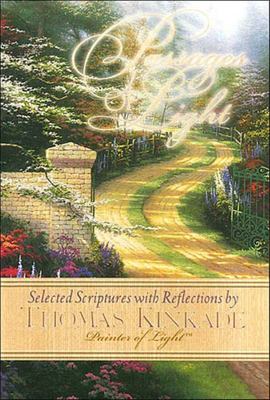 $9.50
AUD
Category: Christianity
Enter into a world of peace. Where families stay together. Where flowers still bloom, and the front porch light still shines waiting. Waiting for you to indulge in the richness of hope that millions of Americans have discovered in Thomas Kinkade's light-infused art. And now, with Passages of Light, you' ll be warmed by favorite Scripture passages alongside the radiant inspiration of Kinkade's work. Walk down the pebble-stone path in your mind, guilded by luminaries pointing the way. Then read how Scripture itself is a spiritual lamp for our feet and light for our path. Discover how light reveals God's glory, and how we are to walk in His light. Passages of Light reveals six key themes of light in Scripture, like the Light of Grace and the Light of Hope. And with each section, you'll catch a glimpse of the artist's passion for God through an inspirational message from Kinkade himself, followed by Scriptures that show the reason behind his hope. Through Passages of Light, you'll see the heart of the artist . . . the light of God's Word . . . and feel the pulse of divine inspiration. ...Show more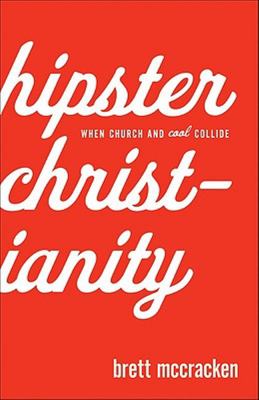 $12.00
AUD
Category: Christianity
Insider twentysomething Christian journalist Brett McCracken has grown up in the evangelical Christian subculture and observed the recent shift away from the "stained glass and steeples" old guard of traditional Christianity to a more unorthodox, stylized 21st-century church. This change raises a big is sue for the church in our postmodern world: the question of cool. The question is whether or not Christianity can be, should be, or is, in fact, cool. This probing book is about an emerging category of Christians McCracken calls "Christian hipsters"--the unlikely fusion of the American obsessions with worldly "cool" and otherworldly religion--an analysis of what they're about, why they exist, and what it all means for Christianity and the church's relevancy and hipness in today's youth-oriented culture. ...Show more