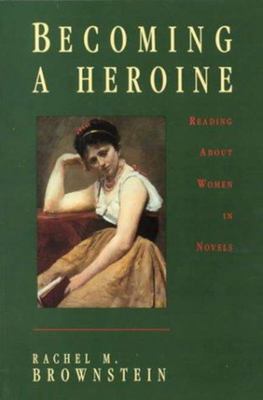 $18.00
AUD
Category: Literature | Series: Gender and Culture Ser.
Now back in print, this feminist classic explores how women define themselves and their lives in terms of novels. Many of the greatest novels in English have women as their protagonists, and women have always been the novel's most faithful readers. Why is it that fiction and women relate so intimately? ...Show more
$7.00
AUD
Category: Literature | Series: English Library | Reading Level: very good
Etched against the background of a dying rural society, Tess of the d'Urbervilles was Thomas Hardy's 'bestseller, ' and Tess Durbeyfield remains his most striking and tragic heroine. Of all the characters he created, she meant the most to him. Hopelessly torn between two men--Alec d'Urberville, a wealth y, dissolute young man who seduces her in a lonely wood, and Angel Clare, her provincial, moralistic, and unforgiving husband--Tess escapes from her vise of passion through a horrible, desperate act.   'Like the greatest characters in literature, Tess lives beyond the final pages of the book as a permanent citizen of the imagination, ' said Irving Howe. 'In Tess he stakes everything on his sensuous apprehension of a young woman's life, a girl who is at once a simple milkmaid and an archetype of feminine strength. . . . Tess is that rare creature in literature: goodness made interesting.'   Now Tess of the d'Urbervilles has been brought to television in a magnificent new co-production from A&E Network and London Weekend Television. Justine Waddell (Anna Karenina) stars as the tragic heroine, Tess; Oliver Milburn (Chandler & Co.) is Angel Clare; and Jason Flemyng is Alec d'Urberville. The cast also includes John McEnery (Black Beauty) as Jack Durbeyfield and Lesley Dunlop (The Elephant Man) as Joan Durbeyfield. Tess of the d'Urbervilles is directed by Ian Sharp and produced by Sarah Wilson, with a screenplay by Ted Whitehead; it was filmed in Hardy country, the beautiful English countryside in Dorset where Thomas Hardy set his novels.   From the eBook edition. ...Show more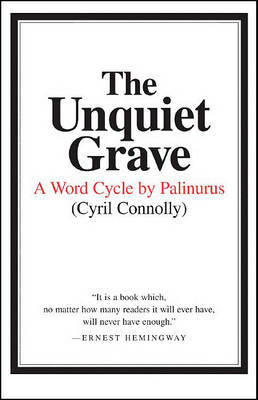 $15.00
AUD
Category: Literature
Cyril Connolly (1903-1974) was one of the most influential book reviewers and critics in England, contributing regularly to The New Statesmen, The Observer, and The Sunday Times. His essays have been collected in book form and published to wide acclaim on both sides of the Atlantic. The Unquiet Grave is considered by many to be his most enduring work. It is a highly personal journal written during the devastation of World War II, filled with reflective passages that deal with aging, the break-up of a long term relationship, and the horrors of the war around him. It is also a wonderfully varied intellectual feast: a collection of aphorisms, epigrams, and quotations from such masters of European literature as Horace, Baudelaire, Sainte-Beuve, Flaubert, and Goethe. Dazzlingly original in both form and content, The Unquiet Grave has continued to influence generations of writers. ...Show more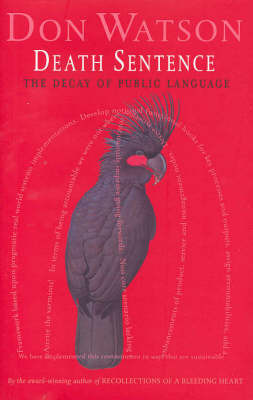 $11.50
AUD
Category: Literature
'ain public life the language has never been held in less regard. It withers in the dungeons of the technocratic mind. It is butchered by the media. In politics it lacks all qualifications for the main game.' Don Watson Almost sixty years ago, George Orwell described the decay of language and why this t hreatened democratic society. But compared to what we now endure, the public language of Orwell's day brimmed with life and truth. Today's corporations, government departments, news media, and, perhaps most dangerously, politicians uaspeak to each other and to us in clich'd, impenetrable, lifeless sludge. Don Watson can bear it no longer. In DEATH SENTENCE, part diatribe, part cool reflection on the state of Australia's public language, he takes a blowtorch to the words uaand their users uawho kill joy, imagination and clarity. Scathing, funny and brilliant, DEATH SENTENCE is a small book of profound weight uaand timeliness. ...Show more
$14.50
AUD
Category: Literature
Author, dramatist and satirist, Nikolai Gogol deeply influenced later Russian literature with his powerful depictions of a society dominated by petty bureaucracy and base corruption. This volume includes both his most admired short fiction and his most famous drama. A biting and frequently hilarious pol itical satire, "The Government Inspector" has been popular since its first performance and was regarded by Nabokov as the greatest Russian play every written. The stories gathered here, meanwhile, range from comic to tragic and describe the isolated lives of low-ranking clerks, lunatics and swindlers. They include "Diary of a Madman," an amusing but disturbing exploration of insanity; Nevsky Prospect, a depiction of an artist besotted with a prostitute; and "The Overcoat," a moving consideration of poverty that powerfully influenced Dostoevsky and later Russian literature.   For more than seventy years, Penguin has been the leading publisher of classic literature in the English-speaking world. With more than 1,700 titles, Penguin Classics represents a global bookshelf of the best works throughout history and across genres and disciplines. Readers trust the series to provide authoritative texts enhanced by introductions and notes by distinguished scholars and contemporary authors, as well as up-to-date translations by award-winning translators. ...Show more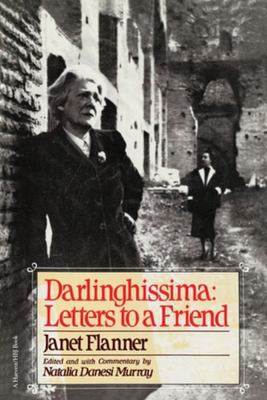 $22.00
AUD
Category: Literature
A witty and tender spirit emerges in Flanner's correspondance with her friend Natalia Danesi Murray, revealing a gifted person who left an indelible image of an era. Edited and with an Introduction by Natalia Danesi Murray; Index; photographs.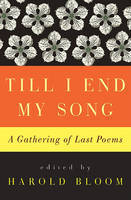 $24.00
AUD
Category: Literature
'By definition, all living poets are excluded from this book. Myself seventy-nine years of age, I grieve still for many of these poets who were my friends. But knowledge, not pathos, is my purpose in gathering this anthology. Lastness is a part of knowing' - Harold Bloom. Harold Bloom is undisputedly th e greatest literary critic of our time. Here, in this delightful anthology, Bloom collects the final work of great poets. There are three kinds of last poems in this anthology. Some literally are the final poems these women and men composed. Others were intended to mark the end, though the poet survived a while longer, and continued to work. A third grouping consists of poems that seem to Bloom to be an imaginative conclusion to a poetic career. In all three kinds Bloom has made an aesthetic judgment: everything in this volume has been chosen because of its artistic excellence. The book will be beautifully packaged with cloth binding, similar to the Waterstone's editions of Penguin classics. A magnificent gift, "Till I End My Song" is truly a book to treasure. Poets Include: John Keats, T.S. Eliot, Alexander Pope, Jonathan Swift, John Milton, Emily Dickinson, D.H. Lawrence, W.H. Auden, William Shakespeare, Dylan Thomas, Elizabeth Bishop, Robert Frost, Walt Whitman, Herman Melville, and Emily Jane Bronte. ...Show more
$25.00
AUD
Category: Literature
A handsomely presented collection of the poetry of one of Australia's best-known poets. All the poems that Paterson wrote are published in this one elegantly-illustrated volume.