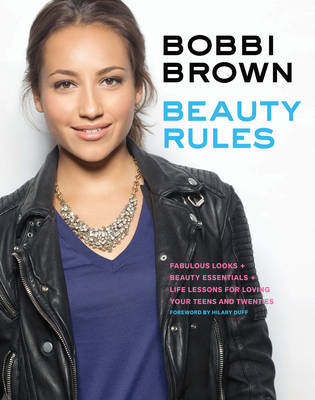 $22.00
AUD
Category: Beauty
Bestselling author and famed makeup artist Bobbi Brown's Beauty Rules is the definitive beauty bible for teens and twenty-somethings. Now available in paperback, with a fresh cover and lower price, the book is more appealing than ever to teens and their mums. Emphasising natural beauty, Bobbi shares age -appropriate makeup tips, style secrets, self-esteem boosters and techniques for perfecting the prettiest hair, eyes, lips and nails. With hundreds of photographs of real girls and dozens of inspiring makeovers, Beauty Rules remains the go-to guide for all girls. ...Show more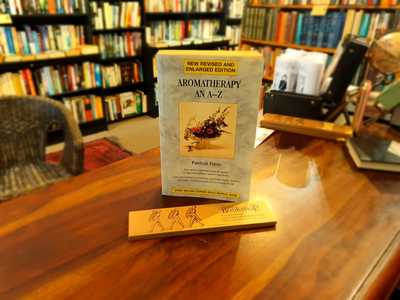 $12.00
AUD
Category: Aromatherapy
Appendix A: hazardous oils. Appendix B: major properties of essential oils. Appendix C: formulae and recipes. Appendix D: useful addresses. Appendix E: recommended further reading.
$10.00
AUD
Category: Aromatherapy
"The Fragrant Pharmacy opens the way to a whole world of fresh possibilities. It is a new approach to nature through one of its most powerful forms - those fragrant 'essential oils' drawn from flowers and grasses, trees and roots, leaves and fruit, that remain the great untapped resources of our planet. he Fragrant Pharmacy shows how each essential oil can offer many diverse benefits. One of the most holistic of all systems of medicine, the oils can alleviate symptoms, prevent many illnesses and disorders and help in their healing process. But more than that, they can provide all of us - our families, our homes, even our pets - with the protections and pleasures we need without the chemical pollution of our bodies or our envirnment. his illuminating and imaginative book of aromatherapy is the household manual of the future. It is a treasury of information about precious life- and health-enhancing liquids that work in complex harmony with people and planet alike. Here is a comprehensive encyclopaedia of 'medicines out of the earth', those miracles of creation which revitalise and rejuvenate, enhance our emotions and help our work and play. It charts out for all of us a fragran ...Show more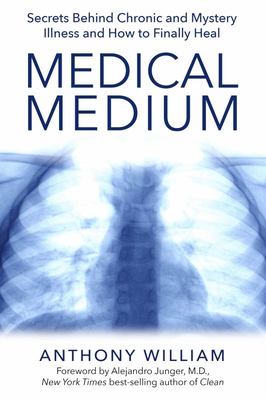 $18.00
AUD
Category: Health
A New York Times Bestseller and #1 International Amazon BestsellerAnthony William, Medical Medium, has helped tens of thousands of people heal from ailments that have been misdiagnosed or ineffectively treated or that doctors can't resolve. He's done this by listening to a divine voice that literally sp eaks into his ear, telling him what's causing people's pain or illness and what they need to restore their health--and his methods achieve spectacular results. Now he opens the door to all he has learned in more than 25 years of bringing people's lives back: a massive amount of healing information, much of which science won't discover for decades.Medical Medium reveals the root causes of conditions that medical communities either misunderstand or struggle to understand at all. It explores all-natural solutions for dozens of illnesses, including Lyme disease, fibromyalgia, adrenal fatigue, hormonal imbalances, Hashimoto's disease, multiple sclerosis, depression, neurological conditions, chronic inflammation, blood-sugar imbalances, digestive disorders, and more. It also offers solutions for restoring the soul and spirit after illness has torn at our emotional fabric. This is an essential guide for everyone seeking the secrets to living a longer, healthier life. ...Show more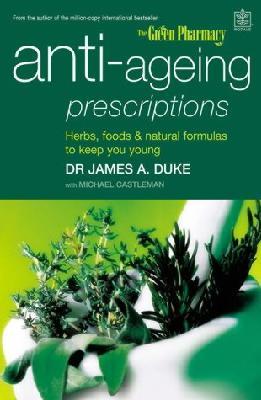 $10.50
AUD
Category: Health
Natural ways to fight disease, look younger and live longer.Achieve lasting youth naturally, through medicinal plants and the anti-ageing compounds they contain. Forget the pricey lotions and potions that promise to turn back the hand of time and listen to Dr James Duke, who shows you:The top 13 herbs f or staying young and disease-freeNatural preventive and treatment options for age-related ailments including heart disease, cancer, Alzheimer ...Show more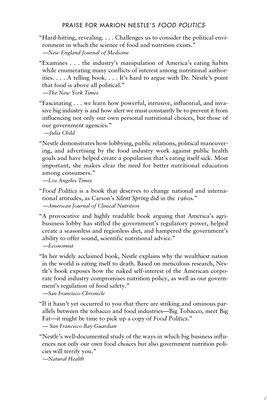 $14.00
AUD
Category: Health | Series: California Studies in Food and Culture
We all witness, in advertising and on supermarket shelves, the fierce competition for our food dollars. In this engrossing expos??, Marion Nestle goes behind the scenes to reveal how the competition really works and how it affects our health. The abundance of food in the United States--enough calories t o meet the needs of every man, woman, and child twice over--has a downside. Our over-efficient food industry must do everything possible to persuade people to eat more--more food, more often, and in larger portions--no matter what it does to waistlines or well-being. Like manufacturing cigarettes or building weapons, making food is big business. Food companies in 2000 generated nearly $900 billion in sales. They have stakeholders to please, shareholders to satisfy, and government regulations to deal with. It is nevertheless shocking to learn precisely how food companies lobby officials, co-opt experts, and expand sales by marketing to children, members of minority groups, and people in developing countries. We learn that the food industry plays politics as well as or better than other industries, not least because so much of its activity takes place outside the public view. Editor of the 1988 Surgeon General's Report on Nutrition and Health, Nestle is uniquely qualified to lead us through the maze of food industry interests and influences. She vividly illustrates food politics in action: watered-down government dietary advice, schools pushing soft drinks, diet supplements promoted as if they were First Amendment rights. When it comes to the mass production and consumption of food, strategic decisions are driven by economics--not science, not common sense, and certainly not health. No wonder most of us are thoroughly confused about what to eat to stay healthy. An accessible and balanced account, Food Politics will forever change the way we respond to food industry marketing practices. By explaining how much the food industry influences government nutrition policies and how cleverly it links its interests to those of nutrition experts, this path-breaking book helps us understand more clearly than ever before what we eat and why. ...Show more
$25.00
AUD
Category: Dietary | Series: G - Reference,Information and Interdisciplinary Subjects Ser. | Reading Level: General Adult
This well-researched, thought-provoking guide to traditional foods contains a startling message: Animal fats and cholesterol are not villains but vital factors in the diet, necessary for normal growth, proper function of the brain and nervous system, protection from disease and optimum energy levels. Sa lly Fallon dispels the myths of the current low-fat fad in this practical, entertaining guide to a can-do diet that is both nutritious and delicious. Nourishing Traditions will tell you: 1.Why your body needs old fashioned animal fats 2.Why butter is a health food 3.How high-cholesterol diets promote good health 4.How saturated fats protect the heart 5.How rich sauces help you digest and assimilate your food 6.Why grains and legumes need special preparation to provide optimum benefits 7.About enzyme-enhanced food and beverages that can provide increased energy and vitality 8.Why high-fiber, lowfat diets can cause vitamin and mineral deficiencies Topics include the health benefits of traditional fats and oils (including butter and coconut oil); dangers of vegetarianism; problems with modern soy foods; health benefits of sauces and gravies; proper preparation of whole grain products; pros and cons of milk consumption; easy-to-prepare enzyme enriched condiments and beverages; and appropriate diets for babies and children. ...Show more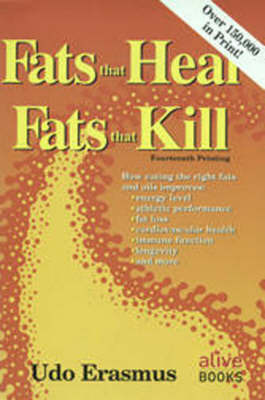 $19.00
AUD
Category: Dietary
In Fats that Heal Fats that Kill, expert Udo Erasmus takes an in-depth look at the oil industry. Read about the politics of health and the way our bodies assimilate oil. Learn about modern healthful oils like flax, evening primrose and hemp.