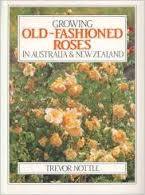 $10.00
AUD
Category: Gardening
Trevor Nottle has been collecting and growing old fashioned roses for half of his 35 years.  In 1979 he formed Heritage Roses in Australia.  This book describes over 300 old roses and has colour plates of about 90.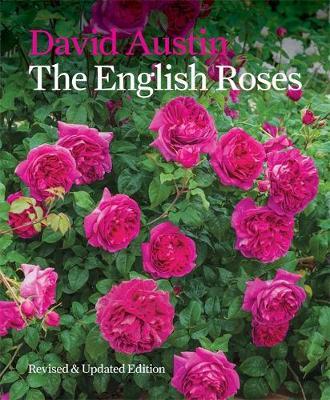 $29.00
AUD
Category: Gardening
David Austin Roses is one of the world's leading rose nurseries. The English Roses developed there have brought the rose to a new level of beauty and strength; their ability to flower continually throughout the summer and autumn makes them one of the most durable garden flowers. In this revised and upda ted edition, David Austin describes how he combines the beauty and fragrance of the Old Roses with the repeat-flowering and wide colour range of the Modern Roses. David presents seven groups of classification for his roses and advises how to grow and maintain them. Featuring more than 20 new rose varieties, all with detailed descriptions and updated photography throughout, this third revised edition of The English Roses is an essential reference for all rose lovers and gardeners. ...Show more

$25.00
AUD
Category: Gardening
The new landscape edition of this popular title makes it easier than ever to access authoritative advice and to experience the pleasures gardening can offer. Take your pick from the A-Z of thousands of plants for dazzling year-round interest. This comprehensive guide is beautifully written by Ian Spence and produced in association with RHS (Royal Horticultural Society). ...Show more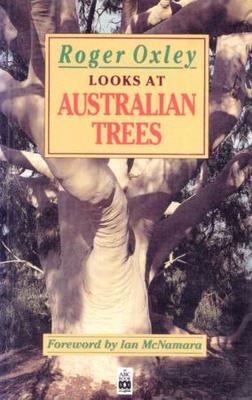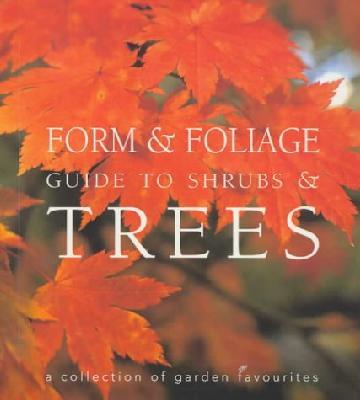 $9.50
AUD
Category: Gardening
Trees tell the story of our lives in the garden - the cycle of the seasons, the passing of years and even of generations. They are the souls of nature, keepers of time. And in the same way, shrubs, though smaller in stature, are the defining features that underpin a garden, a space, a vision and an idea l. This A-Z guide comprises a selection of the most stunning trees and shrubs, arranged according to whether they are flowering, foliage, deciduous, evergreen or fruiting. It presents over 250 plant entries each featuring descriptions and important cultivation information, accompanied by full-page photographs and other detail shots. This selection is not intended to be definitive; rather, it is a collection of favourites, an introduction to the beautiful and complex world of trees and shrubs. ...Show more

$18.00
AUD
Category: Gardening | Series: Gardening Ser.
Based on classical Japanese writings, this Zen gardening book is full of insightful commentary and lush photographs. Japanese gardens have long been admired for their capacity to improve on nature through impeccable design, detail, and composition: properties that elevate them from mere gardens to sacre d spaces. The Sakuteiki, literally notes on garden design, by the eleventh-century courtier and poet Tachibana no Toshitsuna laid out the original principles that shaped the design of these gardens. A distillation of centuries of garden design, the Sakuteiki remains a vital influence for garden makers in Japan today. Infinite Spaces pairs extracts from the Sakuteiki with inspiring images that beautifully illustrate the principles of this ancient work. Sadao Hibi's superb photographs capture some of Japan's best-known gardens--from austere compositions in stone and gravel to richly planted landscapes. The photographs express the extraordinary beauty and diversity of one of the world's most ancient and revered styles of gardening. Discover a treasure trove of practical advice and philosophical insight on building and maintaining pools, lakes, and streams; arranging stones for the most natural and harmonious effect; and designing water features and placing stones to welcome auspicious deities while excluding malevolent influences. Japanese gardening topics include: Principles of Garden Design Pools and Lakes Waterfalls Streams Trees and Mounds Good and Evil StonesThis timeless visual artistry of the gardens and the specific design techniques will inspire you to create magnificent garden sanctuaries in your own backyard. ...Show more