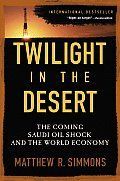 $10.00
AUD
Category: Current Affairs
The Coming Saudi Oil Shock and the World EconomyTwilight in the Desert reveals a Saudi oil and production industry that could soon approach a serious, irreversible decline. In this exhaustively researched book, veteran oil industry analyst Matthew Simmons draws on his three-plus decades of insider exper ience and more than 200 independently produced reports about Saudi petroleum resources and production operations. He uncovers a story about Saudi Arabia?s troubled oil industry, not to mention its political and societal instability, which differs sharply from the globally accepted Saudi version. It?s a story that is provocative and disturbing, based on undeniable facts, but until now never told in its entirety. Twilight in the Desert answers all readers? questions about Saudi oil and production industries with keen examination instead of unsubstantiated posturing, and takes its place as one of the most important books of this still-young century. First published 2005. ...Show more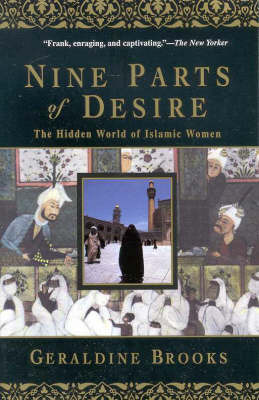 $10.50
AUD
Category: Current Affairs
This is a portrait of the lives of modern Muslim women. It illustrates how male pride and power has warped the original message of a once liberating faith. The book traces a journey toward an understanding of these women, and of the often contradictory forces that shape their lives.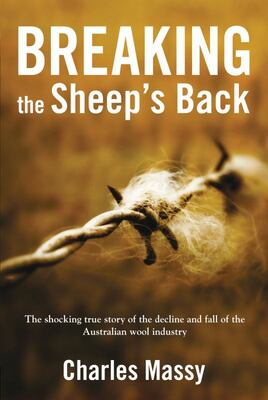 $29.00
AUD
Category: Current Affairs
Breaking the Sheep's Back is the untold story of the events that led to Australia's biggest industry disaster. Once a great nation-building icon, the wool business today is but a third of its size when Australia 'rode on the sheep's back'. Compared to the more recent Australian Wheat Board scandal, 40 t imes more funds were lost in the downfall, and vastly more collateral social and economic damage was done in this country and across the globe. This story is a tragedy that reached into the offices of prime ministers and Cabinet members across seven federal governments and its agencies. Despite this politically sanctioned collapse, there has never been a royal commission. Until now, no one has investigated what precipitated the great crash of February 1991 or the industry ongoing decline. It has taken author Charles Massy ten years to research and write this book. In the process he spoke to most of the major players and gained access to the key documents and correspondence. He has gone inside cabinet and political offices, the Wool Corporation, the boardrooms of international wool buyers, wool processors and designers, and the living rooms of farmers across the country. Breaking the Sheep's Backis Massy's private royal commission - a must-read account of the decline and fall of the Australian wool empire. ...Show more
$19.00
AUD
Category: Current Affairs
Essential reading for anyone interested in the future of the global economy and their own prospects, A Banquet of Consequences incisively explains the problems confronting us, how we're making those problems worse, and what the real solutions are. For ordinary individuals, the goal of a steady job, a ho me of one's own, a comfortable retirement and a good life for our children is receding. In this brilliantly clear-eyed account, Satyajit Das links past, present and future to show that it's not just unrealistic expectations, but the poor performance of those governing us that are to blame. The strategies and policies deployed to promote economic growth after the Great Recession have failed, not least because such growth cannot continue indefinitely. The solution - structural change - is electorally unpopular and therefore ignored. A Banquet of Consequences explains why the ultimate adjustment, whether stretched out over time or in the form of another sudden crash, will be life-changing. An internationally respected commentator on financial markets, credited with predicting the Global Financial crisis and featured in the 2010 Oscar-winning documentary Inside Job, Satyajit Das is our finest writer about money and the global economy. Informed, impassioned, lively and witty, A Banquet of Consequences is the only book you need to understand what the future will bring. Praise for Satyajit Das's previous books. 'Fascinating ...explaining not only the high-minded theory behind the business and its various products but the sometimes sordid reality of the industry.' Gillian Tett, Financial Times 'A true insider's devastating analysis ...Das takes a knife to global finance and financiers to reveal its inner workings without fear or favor.' Nouriel Roubini, Professor of Economics at NYU Stern School of Business 'A powerful book ...highly readable and informative ...Demands to be read.' Lindsay Tanner, The Monthly ...Show more
$17.00
AUD
Category: Current Affairs
'You will not read a more important book about America this year' Economist 'From a former marine and Yale graduate, a powerful account of growing up in a poor Rust Belt town that offers a broader, probing look at the struggles of America's white working class. 'Hillbilly Elegy' is a passionate and pers onal analysis of a culture in crisis-that of white working-class Americans. The decline of this group, a demographic of our country that has been slowly disintegrating over forty years, has been reported on with growing frequency and alarm, but has never before been written about as searingly from the inside. J. D. Vance tells the true story of what a social, regional, and class decline feels like when you were born with it hung around your neck. The Vance family story begins hopefully in post-war America. J. D.'s grandparents were "dirt poor and in love," and moved north from Kentucky's Appalachia region to Ohio in the hopes of escaping the dreadful poverty around them. They raised a middle-class family, and eventually their grandchild (the author) would graduate from Yale Law School, a conventional marker of their success in achieving generational upward mobility. But as the family saga of Hillbilly Elegy plays out, we learn that this is only the short, superficial version. Vance's grandparents, aunt, uncle, sister, and, most of all, his mother, struggled profoundly with the demands of their new middle-class life, and were never able to fully escape the legacy of abuse, alcoholism, poverty, and trauma so characteristic of their part of America. Vance piercingly shows how he himself still carries around the demons of their chaotic family history. A deeply moving memoir with its share of humour and vividly colourful figures, 'Hillbilly Elegy' is the story of how upward mobility really feels. And it is an urgent and troubling meditation on the loss of the American dream for a large segment of this country. ...Show more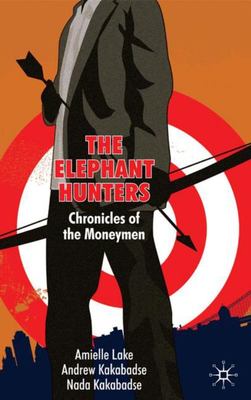 ELEPHANT HUNTERS
by Amielle Lake; Andrew Kakabadse; Nada Kakabadse
$12.00
AUD
Category: Current Affairs
Entertainingly written, capturing the tribulations and triumphs of powerful investment bankers, The Elephant Hunters is based on years of in-depth research and hundreds of interviews with leading figures in the world of finance. With the 'Elephant' as the big deal and the 'Hunter' as the moneyman, this book examines the personal qualities and behaviour necessary to join a big name bank, then tracks down what it takes to acquire the kind of wealth that some can only dream of. Given special attention is one of the most powerful hunters of all, the woman - in the trade glowingly termed the 'powerbitch'. Her instinct to track her prey and close the deal is a feat of discipline, intellect and cunning. If you want to know more about the people who drive our lives and can remould societies, read this book. ...Show more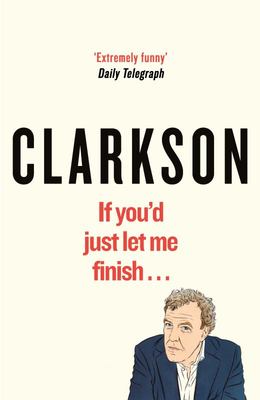 $13.00
AUD
Category: Current Affairs
In November 2016 we woke up to the news that the forthright presenter of a popular television programme had become the most powerful man on the planet. His name, sadly, was not Jeremy Clarkson, but we might not have been any more surprised if it had been. Because the world seems to have taken a decidedl y odd turn since Jeremy last reflected on the state of things between the covers of a book. But who better than JC to help us navigate our way through the mess? And while he's being trying to make sense of it all he's discovered one or two things along the way, including - The disabling effects of being vegan - How Blackpool might be improved by drilling a hole through it - The problem with meditation - A perfect location for rebuilding Palmyra - Why Tom Cruise can worship lizards if he wants to It's all been a bit unsettling. But don't worry. If You'd Just Let Me Finish is Clarkson at his best. He may be as bemused, exasperated, amused and surprised as the rest of us, but in a world gone crazy, thank God someone has still got his head screwed on ... Praise for Clarkson: 'Brilliant...laugh-out-loud' - Daily Telegraph 'Outrageously funny...will have you in stiches' - Time Out 'Very funny...I cracked up laughing on the tube' - Evening Standard ...Show more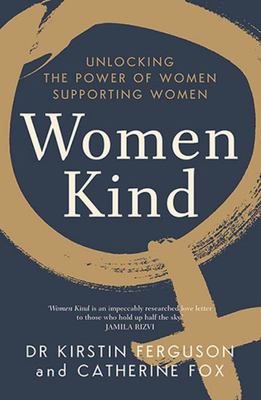 Women Kind
by Kirstin Ferguson; Catherine Fox
$19.00
AUD
Category: Current Affairs
Beyond Lean In and The Wife Drought, Women Kind points to all the tangible good that comes from women supporting each other.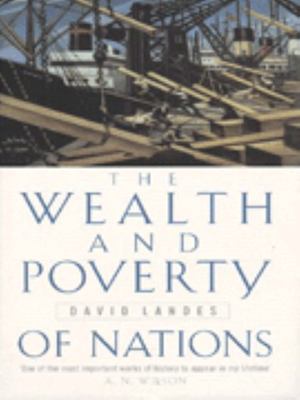 $10.50
AUD
Category: Current Affairs
The Wealth and Poverty of Nations is David S. Landes's acclaimed, best-selling exploration of one of the most contentious and hotly debated questions of our time: Why do some nations achieve economic success while others remain mired in poverty? The answer, as Landes definitively illustrates, is a compl ex interplay of cultural mores and historical circumstance. Rich with anecdotal evidence, piercing analysis, and a truly astonishing range of erudition, The Wealth and Poverty of Nations is a "picture of enormous sweep and brilliant insight" (Kenneth Arrow) as well as one of the most audaciously ambitious works of history in decades. ...Show more

$9.50
AUD
Category: Current Affairs
Passionate, independent-minded non-fiction from the international bestselling author of The Corrections. Although his subjects range from the sex-advice industry to the way a supermax prison works, each piece wrestles with familiar themes of Franzen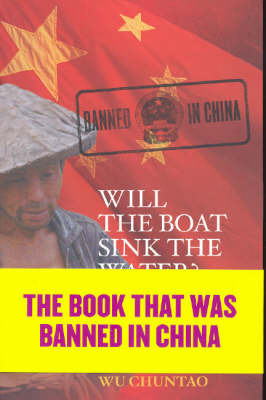 $14.50
AUD
Category: Current Affairs
One of the first in-depth exposes of the abuses endured by Chinese farmers. The authors, who were themselves peasant families, spent three years travelling the countryside, interviewing hundreds of people who live in poverty and desolation. First published 2006.