Browse by category
The Maleny Bookshop
Contact
---
Store Hours
Mon - Fri: 10am to 4pm
Sat & Sun: 10am to 3pm
Closed Public Holidays
---
Visit
Shop 2, 41 Maple Street
Maleny QLD 4552
SECOND HAND, RARE, & OUT OF PRINT ODDITIES
Did you know you can click and collect? Now there's no excuse not to have a good book.
To help search for more books, click on the genre title to expand the full list.
If you require a detailed description of a particular book, please call or email before purchasing it online.
Please Note: Not all the images online are of the actual book. Designs and conditions may vary, please check first before ordering.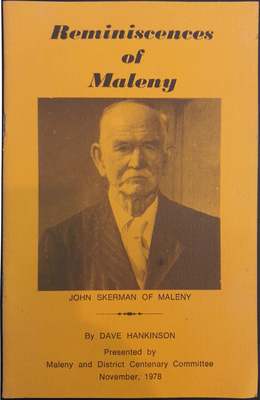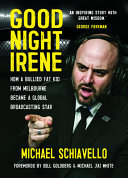 $39.00
AUD
Category: Masonic
Good Night Irene is the entertaining and powerful story of a regular kid from Melbourne who became an award-winning television sports broadcaster, with his unique brand of commentary regularly beamed to millions worldwide. The overweight son of an immigrant factory worker, Michael Schiavello was bullied at school because of his weight and told he'd amount to nothing in the media industry. By his late teens he knew he had two things going for him: his booming voice and a burning determination to prove his critics wrong. Michael details his incredible rise from university drop-out to topping TV ratings in the USA and Asia, and a behind-the-scenes look at celebrities he encountered along the way, including: a gun-toting Steven Seagal, Drake, Jean-Claude Van Damme, Diego Maradona, Cathy Freeman, Hulk Hogan, Dannii Minogue, Sugar Ray Leonard, Dana White, Jackie Chan, Wasim Akram, Stone Cold Steve Austin, and many more. Warmly humorous and filled with heart, Good Night Irene is testament to the power of passion and perseverance for anyone battling to find their place in the world. ...Show more